Our company locates in Jindong Economic-developing Area which bridges two cities of Jinhua and Yiwu and has convenient transportation with several expressways crossing it.Our company covers an area of 40,000 Square meters and specialize in manufacturing series of hand mowers and electric chainsaw blades.
As land becomes less available and more expensive,homes are being built on smaller and more,which makes for more and smaller lawns.With less grass,people want less mowers.In order to fit today's hectic lifestyles,taking advantage of our professional technology,we design and produce series of hand mowers which are popular in the market of USA,Europe,Southeast Area & etc.
Comparing with engine or gasoline mowers,hand reel mowers have more advantages.Small measure,lightweight and easy to maneuver,hand reel mowers do benefit to environment,which is the super advantage.No power and no fuel needed,all it takes to start a hand mower is a push. You push, it cuts,every time just as you like.No fuel means no pollutants.No noise pollution.Just the clean,quiet,precise cut that makes for a healthier and more attractive lawn.Hand reel mowers are simple mowers which are easy to maintain.Brush them off and spritz the blades with rust protecting oil occasionally.When you walk on your lawn pushing the hand reel mower easily,don't you feel happy? Our hand reel mowers are ideal for your lawns.
Use hand reel mowers,make your life more convenient.Our hand reel mowers have variety of designs,good quality and reasonable prices.We sincerely look forward to successful collaboration with you!
Jinhua Saige Hardware&
Plastic Injection Co.,Ltd.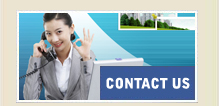 ADD: NO.1777,Jingang East Road,
Jindong Economic-developing Area,
Jinhua,Zhejiang,China ZIP:321037
TEL:0086-579-89116801
FAX:0086-579-82911821
E-mail:jhsaige@vip.163.com